October 4, 2019
RAC to demo latest recovery innovations at WLTP Challenge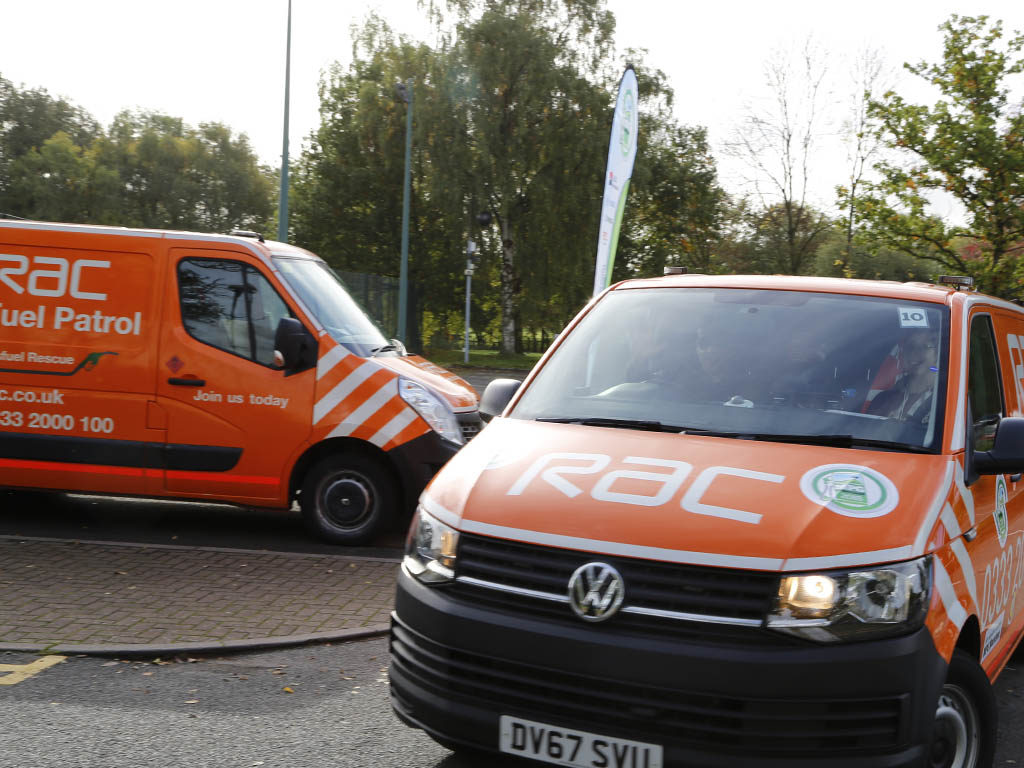 The countdown continues until the first-ever Fleet World WLTP Challenge economy driving event gets underway – with RAC lending its support in providing the latest roadside breakdown repair and recovery innovations.
Starting and finishing in Bristol on Thursday, 10 October, the one-day Fleet World WLTP Challenge – the spiritual successor to the long-standing and hugely successful MPG Marathon – will see a range of the latest fleet cars, including petrol, diesel, hydrogen, hybrid and electric put to the test on everyday roads around the Midlands.
The intention behind the event is to show that the new quoted WLTP fuel figures are representative of real-world driving and that, in many cases, vehicles will exceed these figures, helped by efficient, careful driving and route optimisation.
Competitors include the RAC's own Patrol of The Year, Ben Aldous, who will be taking part to see how his new van, fully laden with more than 500 parts and tools, will compare against the performance of his forebears under the former MPG Marathon.
RAC will also play a crucial role in the event by adjudicating and giving approval for the vehicles to be ready for the driving challenge. As with the MPG Marathon, RAC will have members of its specialist fuel patrol – who bring decades of experience – deployed over the course of the event to ensure all competitors can start the day with their tanks brimmed.

RAC – one of number of event partners alongside ALD Automotive, Chevin Fleet Solutions, Airmax Remote, Vehicle Livery Solutions and IAM RoadSmart will also be present to provide support to event drivers, drawing on its core fleet industry service of roadside breakdown repair and recovery, gleaned over more than 120 years. Although the RAC is already taking a prominent role in ensuring it's meeting the challenges of the next era of motoring – its new lightweight EV charger, which can be used to deliver a 'top-up' roadside charge for stranded electric vehicles, is a case in point – the business will use the event as opportunity to look at how new models are operating, particularly in areas such as EV and hybrid, and if there is anything that can be passed back to its network of roadside patrols or fleet customers.
And RAC will also showcase its latest repair and recovery innovations at its Bescot HQ. As well as being used to provide competitors with lunch and a break on the route, Bescot will give an insight into how the RAC is continually evolving to set itself apart from the competition.