October 15, 2019
Inaugural Fleet World WLTP Challenge proves to be a 'real-world' test of vehicles' fuel economy and smarter driving skills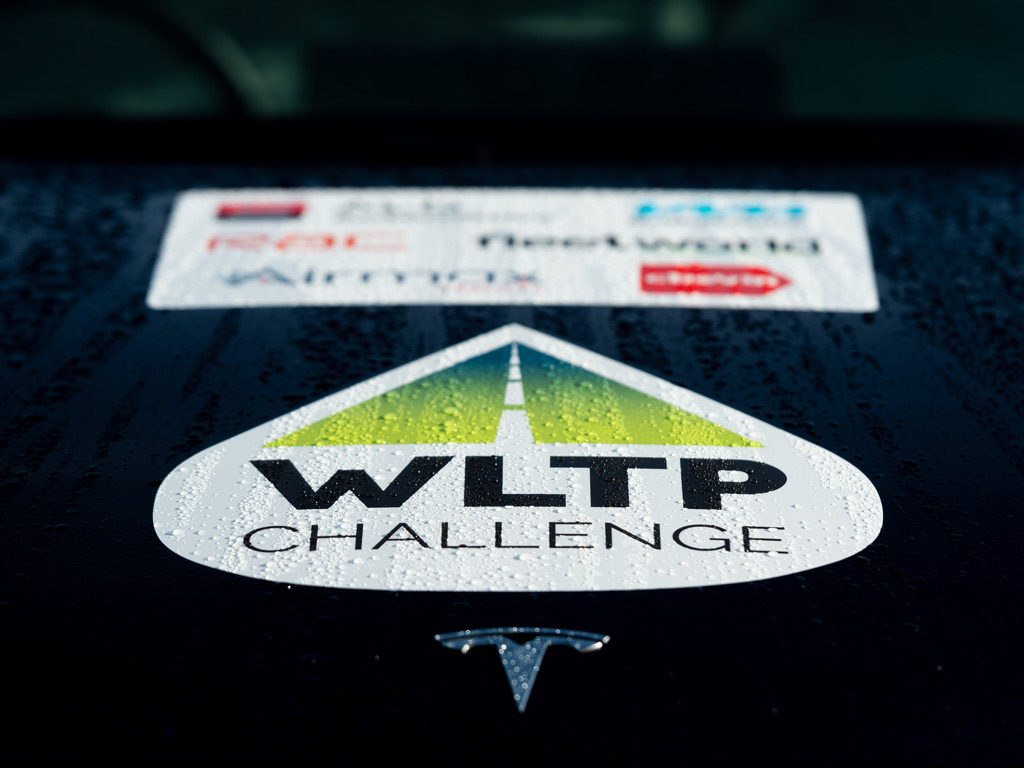 The WLTP Challenge is an evolution of the long-running MPG Marathon economy driving event, reflecting the latest WLTP (Worldwide harmonised Light vehicle Test Procedure), which provides fuel economy figures for every vehicle on sale in the UK.
Over 20 vehicles took part, including cars and vans, powered by petrol, diesel, hybrid, electric and hydrogen technology.
>90% of vehicles exceeded their official published WLTP fuel economy figure.
220-mile route from Bristol to the Midlands and back, including various waypoints, designed to simulate a typical journey for an employee driving on company business.
The inaugural Fleet World WLTP Challenge 2019 – in association with event partners ALD Automotive, IAM RoadSmart, RAC, Airmax Remote, Chevin Fleet Solutions and Vehicle Livery Solutions – sought to restore consumer confidence in the official published fuel economy figures for new vehicles in the UK.
The reason for the evolution from the MPG Marathon is the new WLTP (Worldwide harmonised Light vehicle Test Procedure) that applies to every vehicle on sale in the UK, and is designed to provide a more stringent test than the previous NEDC (New European Driving Cycle) standard that had been in place since 1970, and to be more representative of real-world driving for modern vehicles, on modern roads.
Twenty-one vehicles lined up at ALD Automotive's Bristol HQ for the start of the challenge, and the 220-mile route which visited the HQs of event partners RAC and Airmax Remote, before heading back to Bristol, was specifically designed with set waypoints to provide a mixture of urban, motorway and country roads to make it as representative as possible of real-word driving. Competitors also had time restrictions – as they would do in everyday life if visiting a customer for a meeting – and their progress was followed by Airmax Remote's telematics units in all the vehicles, which not only checked that drivers were sticking to the speed limits but also gauged their smoothness and efficiency via the Driver Feedback Unit.
All vehicles would have been able to complete the 220-mile WLTP Challenge without refuelling or charging, even though the EVs took the chance to top up their batteries at RAC's Walsall HQ at lunchtime. This represents a significant mobility shift from only a few years ago when electric vehicles with lower ranges would have had to follow a different route from their petrol and diesel counterparts, and factor in finding rapid charging points on the route as well.
The right vehicles and smarter driving
Stand-out performances from the WLTP Challenge 2019 include the vehicle attaining the lowest fuel consumption on the day – Vauxhall's Astra 1.5 diesel – posting 84.99mpg (a 40% improvement on the official WLTP figure) with experienced driver Andrew Duerden at the wheel; Honda's CR-V posting an incredible 70mpg from its 2.0-litre petrol hybrid engine (71% improvement) at the hands of expert economy driver Fergal McGrath; and SEAT's new fleet-favourite Tarraco, driven by fleet manager and self-confessed efficient driver Richard Morcom, who managed to eke out over 51 miles for every gallon of petrol (a 39% improvement).
For commercial vehicles, Mitsubishi's L200 Barbarian posted a remarkable 62% uplift compared to the official WLTP figure, while event partner RAC's patrol van – piloted by Patrol of the Year Ben Aldous – managed to exceed its official figure despite carrying all the equipment needed for its everyday roadside assistance duties.
What these results show is that it's not only the vehicle that you drive but the way that you drive it that affects fuel consumption. Experienced eco-drivers are capable of achieving fantastic fuel economy from any vehicle but smarter driving techniques can be applied by any driver, at any time. Employing greater anticipation, avoiding harsh acceleration and braking, and maintaining vehicle momentum are all key to increasing mpg.
Importance of training drivers
If the WLTP Challenge 2019 proved that vehicles were more than capable of matching, and in some cases comfortably exceeding their official WLTP figures, it also showed the value of driver training. Event partner IAM RoadSmart provided driver training to Fleet World's Jonathan Musk and Hayley Everett, and also to two of ALD Automotive's customer service team – Barry Jones and Neil Hobbs. Jonathan actually received eco-driver training from IAM RoadSmart 12 months ago and his WLTP Challenge 68.8mpg result in the latest RDE2-compliant Jaguar XE represented a 42% improvement on the official figure, showing the long-term value in driver training for any organisation.
Hayley, by contrast, is a relatively inexperienced young driver who had never received any formal driver training until shortly before the event, and her 73.32mpg at the wheel of the Suzuki Swift (a 43% improvement) is testament to her taking on board the smarter driving techniques IAM RoadSmart had instilled and the inherent fuel efficiency of the vehicle.
Likewise, Neil and Barry of ALD Automotive had no previous training and, together, managed to beat the official WLTP figure on the Hyundai Ioniq Hybrid by 6%, on a vehicle that is arguably more suited to shorter, more urban journeys – much like the plug-in hybrids on the event.
Electric efficiency
The WLTP Challenge 2019 also highlighted how electric vehicles are the future for fleets. All three pure electric vehicles (EVs) – Audi e-tron, Nissan Leaf and Tesla's new Model 3 – were able to complete the same route and timing schedule as their petrol, diesel and hydrogen counterparts, and each of them did so whilst beating their official published efficiency figures (measured in miles per Kilowatt hour or miles/kWh).
To put this into context, in a direct comparison with diesel- and petrol-powered vehicles, the cost of a Nissan Leaf completing a 220-mile journey would be £10, whereas a diesel vehicle averaging 70mpg and completing the same journey would cost £19, rising to £25 for a petrol vehicle averaging 50mpg. These figures show that as battery technology develops and ranges get longer, electric vehicles' viability and cost-efficiency for fleets and private motorists will increase too.
WLTP Challenge 2019 organiser, Luke Wikner said: "The WLTP Challenge 2019 just goes to show that every driver, be they a private motorist or a company car driver behind the wheel of any vehicle, can make significant incremental improvements to their fuel economy. Smarter driving in this way ultimately leads to safer driving, lower fuel bills, lower insurance, lower stress levels for drivers and fleet operators and a happier mobile workforce.
"The Challenge also underlines that the new WLTP test procedure is already proving its worth. Gone are the days when motorists can say that they will never achieve their vehicles' published fuel consumption figures, as the latest official WLTP figures will be representative of most drivers' real-world fuel economy, most of the time."
WLTP CHALLENGE 2019 – EVENT PARTNERS
ALD Automotive
ALD Automotive is the leading vehicle leasing operation in Europe managing over 1.51 million vehicles across 43 countries worldwide. Within the UK, ALD finance and manage over 135,000 vehicles providing customers with total fleet management flexibility from pure financing of cars and vans to comprehensive outsourcing operations. Established in the UK in 1958, ALD has experience in providing vehicle funding and ancillary support services within both corporate and consumer markets. ALD is widely recognised as one of the industry's leading service providers, with a proven portfolio of innovative, award-winning products for major PLCs, small businesses and individual drivers alike.
Airmax Remote
Airmax is at the forefront of UK telematics technologies and has been since 2004. We know a thing or two about maximising your fleet potential. Specialising in providing integrated, telematics services to Corporate Fleets and White Label Solutions to the Leasing and Contract Hire Sectors. Integrated with Ebbon Dacs Leaselink, we are able to provide seamless delivery of services throughout the dealer network prior to vehicle delivery. But what is telematics? It is a black box device installed in a vehicle, whereby we utilise the OBD port to collect and generate vehicle specific data from the vehicle CANBus, providing an insight led approach to reporting. By creating visibility of field assets, we achieve expected residual values and complement existing SMR and FNOL processes. Once installed, we create customisable value added services to fleets, such as driver behaviour, driver and vehicle performance, Vehicle Track & Trace and mileage capture for HMRC compliance, all accessible through a central, configurable application.
RAC
The RAC has been around since 1897, and now has more than 8 million members, helping business as well as private motorists. With headquarters in Birmingham and approximately 4,000 staff, the RAC operates from three bases. We offer vehicle and breakdown services through a nationwide, branded patrol force, focusing mainly on vehicle repair and recovery. We use what we believe is one of the world's most advanced computer systems for handling roadside assistance calls. But we're about more than helping people at the roadside. From insurance and vehicle inspections to legal services and real-time driving data, the RAC offers a solution for every motoring need.
IAM RoadSmart
IAM RoadSmart sets out to make better drivers and riders. As the UK's largest independent road safety charity, formed in 1956, it has spent more than 60 years making roads safer by improving driver and rider skills through coaching and education. The charity's qualified experts, network of thousands of volunteers and 200 local groups form the charity's lifeblood. IAM RoadSmart can help provide the expert skills and techniques on the road needed to take your love of driving or riding to the next level – and to make you one of the most qualified drivers or riders on the road. In addition, the charity focuses on specific areas of your driving and riding to help boost your confidence behind the wheel and refresh your knowledge of the rules of the road. To date, IAM RoadSmart has trained over 90,000 advanced drivers and riders in the UK. The charity also provides driver training solutions to businesses and employees.
Chevin Fleet Solutions
Chevin Fleet Solutions is a leading, global provider of dedicated fleet management solutions. Its award-winning software, FleetWave, is used in more than 180 countries worldwide to manage in excess of 1,000,000 vehicles and associated assets. Included in Chevin's product portfolio is its Driver Licence Checking (DLC) tool. This service automatically checks that employees are legally able to drive vehicles on behalf of a company. After gaining employees' permission via signed mandates that are valid for three years, Chevin's DLC tool securely connects to the DVLA's online database to report licence information back to FleetWave, a secure web-based application. FleetWave is designed to manage and consolidate all fleet-related information into a single system. Used to automate and optimise a number of business-critical functions, it has been adopted throughout the industry to significantly improve operational efficiency, reduce administrative resource, ensure compliance requirements and highlight ongoing cost savings.
Vehicle Livery Solutions
Established in 2009, the name of Vehicle Livery Solutions is synonymous with high standards, efficient service and customer satisfaction. Vehicle Livery Solutions' principal business activity is the design, manufacture and application of vehicle livery for large commercial fleets, Plant machinery, conspicuity livery for the emergency services and chapter 8 chevrons. One of VLS' core values is to Improve by Innovation – Keep finding new ways to solve problems, challenge inefficiencies others ignore. Which is where the latest product offering from VLS for commercial fleets was developed from, offering clients a huge time and cost saving for the same branding impact on their fleets.
For the full list of WLTP Challenge results, click here.
BBC News reported on the WLTP Challenge 2019 throughout the day – see the coverage below (from 5:30mins onwards)
https://www.bbc.co.uk/iplayer/episode/m0009gkf/points-west-evening-news-14102019

For more details on the Fleet World WLTP Challenge, phone 01727 739160.